Our basement finishing team specializes in designing and building out lower levels.
When you have extra living space located beneath your main level, it can serve many purposes. Some basements are used to create extra bedrooms, while others house home theaters, gyms, and other functional spaces. But if the lower level of your Alpharetta, Georgia home is simply unfinished space, it won't serve as much of a purpose. In fact, it may simply be wasted space. Instead of allowing valuable square footage to go to waste, reach out to our team at Neighbors Home Remodeling to discuss basement finishing.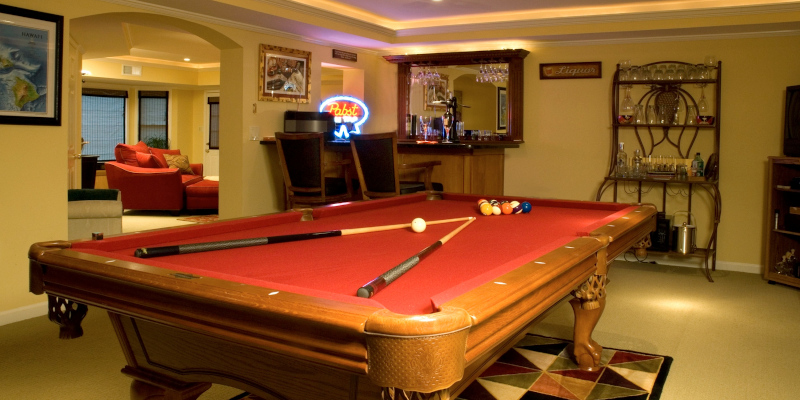 The residential construction process often includes the creation of a lower level, but not all builders finish it. Those working on the home may frame load-bearing walls out of necessity, but that is often the extent of the work performed on an unfinished basement. Our team can transform this portion of your home, giving you the living areas and additional rooms you've always wanted. Whether you're outgrowing the finished part of your house, or you just want to add some more functional areas, we'd love to help. Our basement finishing team specializes in designing and building out lower levels.
We would love to tackle your unfinished basement, as we're able to create exactly what you've always wanted in the space. Basement finishing allows us to take your needs and wants into account, so we can prepare your space to transform it into a home theater, a playroom for the kids, or a dedicated cave where you can get away from the hustle and bustle of everyday life. No matter what you envision for your basement, we're happy to bring it to life for you. Contact us to get started.
---
At Neighbors Home Remodeling, we offer basement finishing services for customers in Marietta, Roswell, Alpharetta, Woodstock, Crabapple, Dunwoody, Sandy Springs, East Cobb, Westfield, Windrush, Sandy Plains, Chattahoochee Plantation, and Milton, Georgia.