We have beautiful deck designs that will be the perfect addition to your home.
Have you been considering adding a deck onto your Marietta, Georgia home? Or maybe you already have a deck, but are looking to upgrade your current deck or replace it because it is old and damaged. No matter what your reasons are, we can help you by building you the perfect new deck. Our deck designs can be custom made to fit your home and the space you have available. We will work with you to come up with a design that will work for your home and that you will be sure to love. You do not have to have a cookie-cutter deck– you can have something beautiful and unique to your home.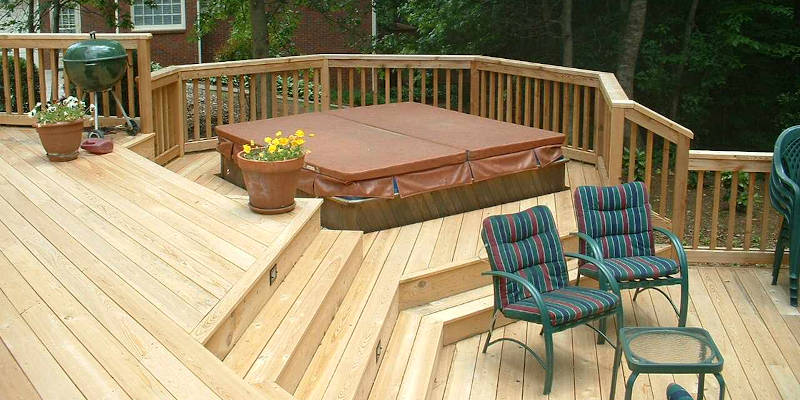 Whether you have deck designs in mind for your home or if you have no idea what to do, we can help you. We can take your ideas and work them into a beautiful design. If you are unsure of what type of deck you want, we can give you ideas and come up with some different options for you to pick from. Once the design is done, we will help you pick out a material to use, like wood or vinyl. We have several different options that will help your design look amazing. We will help your new deck come to life. You will not have to worry about anything; we will take care of the whole process from start to finish.
Reach out to us today at Neighbors Home Remodeling if you are looking to have a new deck built at your home. We will work with you to come up with deck designs you love. We do excellent work, offer reasonable prices, and really care about connecting with our customers. We will listen to you and keep you involved in every step of the deck building process, from the initial design phase to the completion of your deck.
---
At Neighbors Home Remodeling, we offer deck designs for customers in Marietta, Roswell, Alpharetta, Woodstock, Crabapple, Dunwoody, Sandy Springs, East Cobb, Westfield, Windrush, Sandy Plains, Chattahoochee Plantation, and Milton, Georgia.