Make a space you'll love with our bedroom remodeling.
A bedroom should be a sanctuary and a place of restful slumber. Sometimes poor design, shapes or sizes of bedrooms can make resting in the space anything but easy. Whether your home needs another bedroom with a bathroom attached or you'd like to make some changes to an existing space, our team of experts at Neighbors Home Remodeling would like to help you with all your bedroom remodeling needs.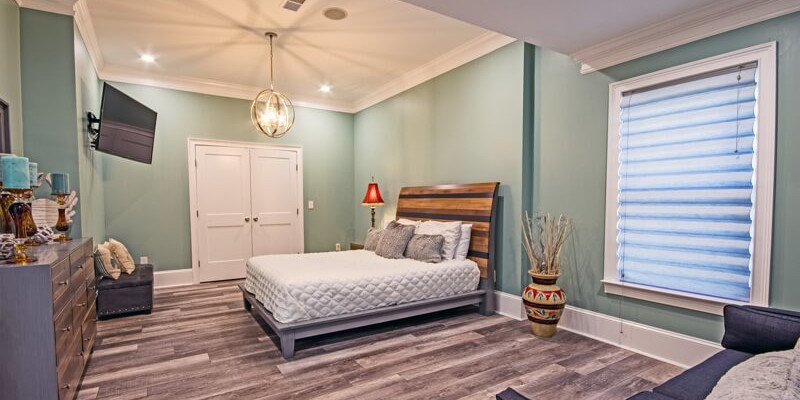 Bedroom remodeling work is being done more and more these days to help to accommodate aging parents, adult children who need to return home, or parents who need a space that functions better for their growing family. Whatever situation you find yourself in, our team of experts can help you get the bedroom that you need for your home.
Our business is run by a licensed contractor who uses experience and expertise to predict potential issues with your bedroom remodeling work. Because of this experience, our projects move along efficiently with fewer surprises and hiccups along the way. With a 1-year warranty on our workmanship and liability insurance available, we are an honest and trustworthy company that we know you will enjoy working with!
We want to help you find the respite and peace that you need for enjoyable slumber in your bedroom. If you have been thinking of bedroom remodeling for your home in the Sandy Springs, Georgia area, we would love to discuss your options with your further! For more information and a good night's sleep, please contact us today to learn more about remodeling your bedroom.
---
At Neighbors Home Remodeling, we offer bedroom remodeling services for customers in Marietta, Roswell, Alpharetta, Woodstock, Crabapple, Dunwoody, Sandy Springs, East Cobb, Westfield, Windrush, Sandy Plains, Chattahoochee Plantation, and Milton, Georgia.