We offer professional bathroom remodeling services that can transform any existing space.
The bathroom is one of the most highly utilized spaces in any home. It's often where you start and end your day. It's where you get ready for upcoming activities and prepare for a good night's sleep. But even though this room is functional, that doesn't mean it shouldn't also be appealing and inviting. If yours doesn't fit these criteria, our team at Neighbors Home Remodeling can help. We offer professional bathroom remodeling services that can transform any existing space.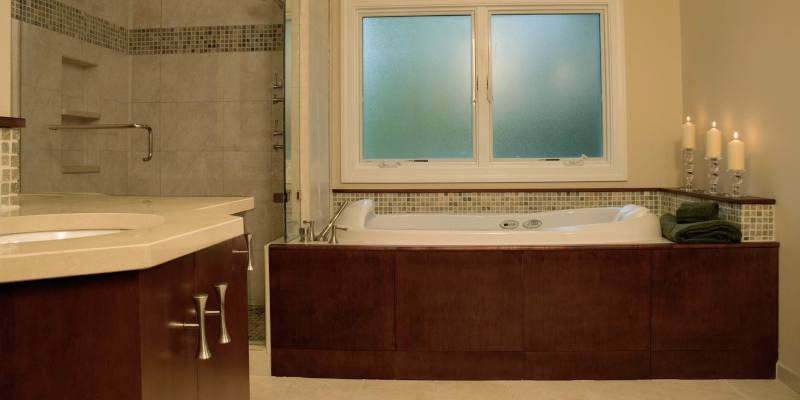 Some of the most common complaints we hear from our clients involve poorly laid out spaces and outdated materials. If your bathroom feels cramped or uninviting, we can change the layout to make it more useful. Additionally, our team can remove and replace materials that don't align with how you want the room to look. We can upgrade your countertops, flooring, and fixtures, providing cosmetic upgrades that reflect your personal style.
Oftentimes, we focus our bathroom remodeling efforts on the primary ensuite. This room can become a spa-like oasis with features like multiple showerheads, a deep soaking tub, double vanities, and other high-end touches. You'll love coming into your primary bathroom when our team is done with it. And best of all, we always take your feedback into account, giving you a beautiful and customized space that complements the rest of your home.
When you're ready to take the next step toward the bathroom of your dreams in your Alpharetta, Georgia home, contact our team of bathroom remodeling experts. We'll schedule a consultation to discuss what you're looking for and assess your current space.
---
At Neighbors Home Remodeling, we offer bathroom remodeling services for customers in Marietta, Roswell, Alpharetta, Woodstock, Crabapple, Dunwoody, Sandy Springs, East Cobb, Westfield, Windrush, Sandy Plains, Chattahoochee Plantation, and Milton, Georgia.