Our home remodeling services can help you transform your home.
If you have been toying around with the idea of remodeling your Alpharetta, Georgia home, now is the perfect time. Remodeling is a great way to breathe new life into your home and give yourself a little change of scenery. The great thing about home remodeling is that it can be as intense or as simple as you want it to be. You can remodel one room at a time or the entire house all at once– the choice is completely yours. If you have something in mind you would like done, we can work with you to fit all of your ideas into a design. If you are not sure what you want to do, we can give you ideas on how you can update your space and make it more functional.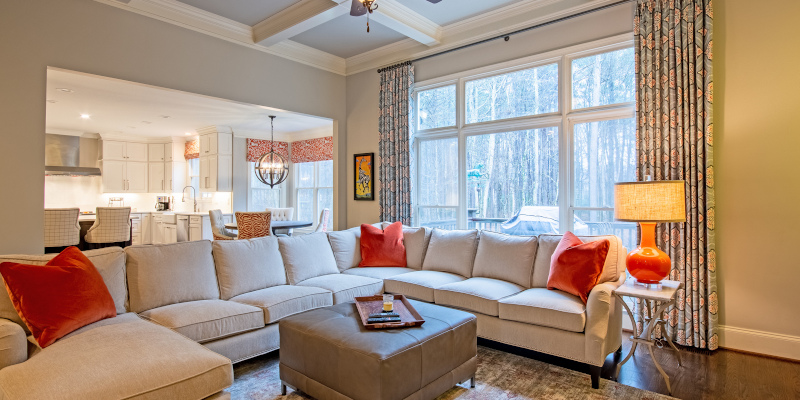 Home remodeling is fun and exciting! But it can be stressful if you try to tackle everything yourself. That's where we can come in and help make the project stress-free for you. We will take care of everything from the initial designs to  ordering all the materials and all the way through the finished work. We do excellent work and really make sure we do a top-quality job on every project we do. We value our customers and work hard to make sure you have a great experience working with us. We will ensure you are completely satisfied with our work and that you love the remodeling we do in your home.
Very professional.
"I highly recommend Wally and his team. They were very professional and completed my project on time and within my budget!"
★★★★★ Jennafer P.
Design
Let our design team turn your dreams into reality. We will set a consultation meeting to understand your dreams, desires, and needs and then put them on using design software, so you can see the finished product before we begin construction.
Home Remodeling
We offer a variety of home remodeling options, including kitchen, bathroom, outdoor, basement, bedroom, and whole-home remodeling.
Home Additions
Let us help increase your living space with a home addition, basement finishing, or outdoor living space.
We can't wait to work with you on your home addition!
Contact us today at Neighbors Home Remodeling if you are interested in our home remodeling services. We are experienced when it comes to remodeling homes, and we will work hard for you. We are reliable, trustworthy, and passionate about our work. We love providing our clients with beautiful updates to their homes that they can enjoy for many years to come.
FAQs About Our Home Remodeling Services
Remodeling your home provides an opportunity to enhance the value, aesthetics, and functionality of your house. We provide high-quality home remodeling services, and we've answered a few common questions we receive about these services down below.
Display NONE
What type of home remodeling projects do you do?
We can take on nearly any home remodeling project you have for us, no matter its scope or complexity. We regularly remodel kitchens, bathrooms, basements, outdoor living spaces, and even entire houses.
How long will my home remodeling project take?
This depends on the scope of the remodeling project and your desired outcome. For instance, if you want us to remodel your entire home, this process may take a few months. Whereas if you want us to complete a minor bathroom remodel, this may only take a matter of a few days.
What factors influence the cost of a remodel?
The kind of remodeling you want us to do, the finishes and materials you choose, and the complexity of the project all impact what the project will cost. We will provide you with a comprehensive estimate for your remodel when you hire us.
Why should I hire you to remodel my home?
We are experienced, thorough, reliable, and known for our great workmanship. We guarantee we'll get great results for your home when you hire us to help with your remodel!
How do I get an estimate for my project?
If you're ready to get started with your home remodeling project, contact us and let us know more about what you need, and we'll provide an estimate.
---
At Neighbors Home Remodeling, we offer home remodeling services for customers in Marietta, Roswell, Alpharetta, Woodstock, Crabapple, Dunwoody, Sandy Springs, East Cobb, Westfield, Windrush, Sandy Plains, Chattahoochee Plantation, and Milton, Georgia.
Why Choose Neighbors Home Remodeling?
At Neighbors Home Remodeling, we can make any space beautiful and functional. Our home remodeling services go beyond what you might expect, as we can handle everything from a modest facelift to a home addition or whole-house renovation.
See what some of our satisfied clients are saying about our home remodeling services.
Remodeling is often the better option compared to moving.
Similar Services We Offer: